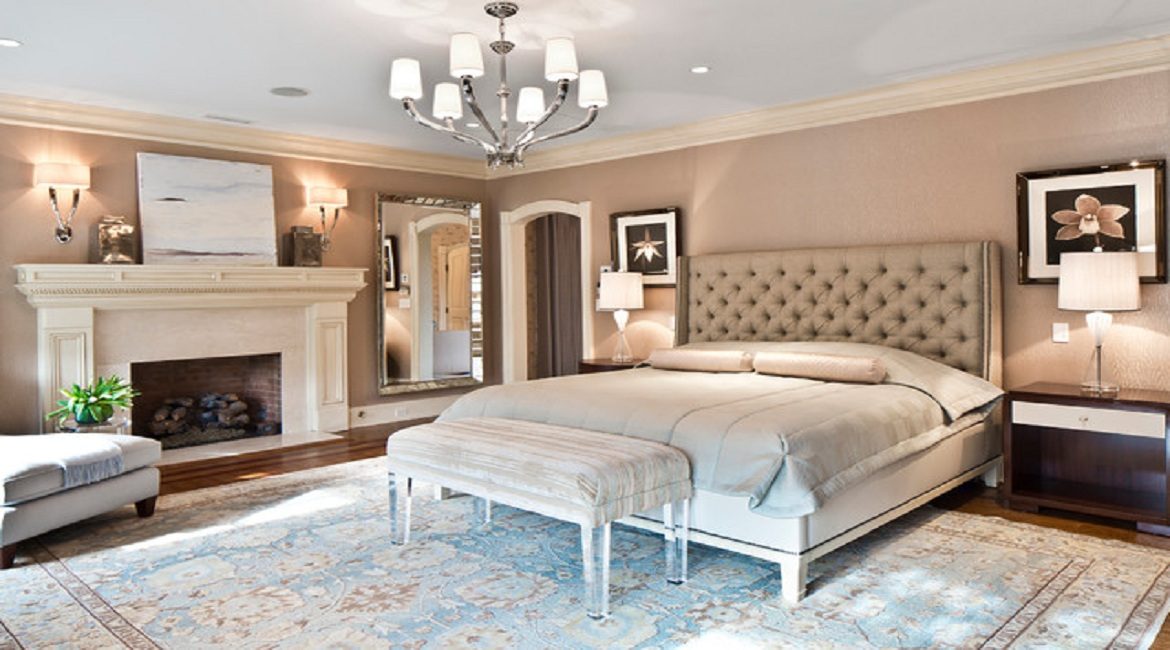 Mar
05
Upcoming New Collection for Large Area Rugs this spring 2019
March 5, 2019
0 Comment(s)
While decorating a home for winter or for summer, a handmade carpet is the most important thing. Holi is just about to corner and it is the festival of colors so to give a festive look Yak Carpet has been launched the new collection of large area rug in festive colors. Choose vibrant colors to come into the mood of Holi festival.
Since 1978, Yak Carpet is known for selling "one of a kind" design handmade carpets from India to worldwide. It has established itself as one of the best sellers of super quality handmade rugs and carpets. Yak Carpet believes that a company should be known for its customer service which will help to fully satisfy the customers.
The co-founder of Yak Carpet Ms. Sakshi Talwar always support the local weaver and encourage them by providing the proper training of carpet weaving. Rugs and Beyond has provided employment to about 3-4 thousand workers in rural areas in India (Especially those people who are not well educated and not be able to do work outside). They financially support weavers so that they can provide well education to their children. Recently, Yak carpet has launched a new collection of large area rug as the high demand of customers. They added a handmade wool area rug, large silk area rug, Afghan carpets, and handmade dhurries in this section. These all carpets are 100% handmade using hand knotted and flat-woven technique. These carpets are suitable for a dining room, a bedroom, and a living room as well. As we know that it is spring and for the spring home decoration, floral pattern carpet is the best carpet because it will mix with the atmosphere and outside views. Find the best floral pattern handmade carpet which you can shop from Yak Carpet at best price-
 Hunting Tree of life Silk Area Rug: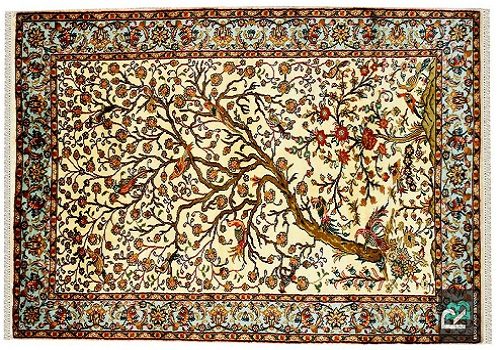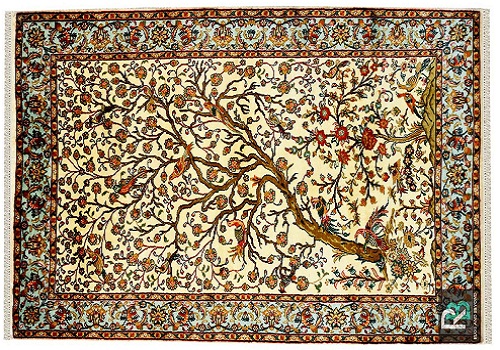 Hunting Tree of Life handmade carpet is woven on a handloom using a hand-knotted technique. It is made in pure silk on silk carpet and contains around 576 knots per square inch. It is the finest quality carpet which is ideal for a low traffic area. The ground of this carpet is in ivory color and contains a very beautiful design.
Ivory Floral Beauty Handknotted Woolen Carpet: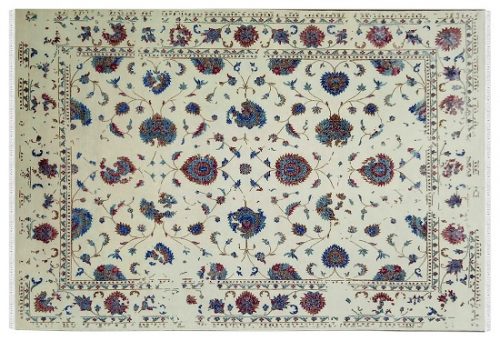 The best carpet for the spring. You can use this carpet for modern home décor as well as for traditional home décor because the ground of this carpet is in the ivory color and contains tiny motifs but the design of this rug is floral which is also ideal for traditional home décor. Ivory Floral beauty hand-knotted rug is woven in pure wool and cotton material. It is 100% hand washable rug.
Spring Fling Hand-tufted carpet:
Spring Fling handmade rug is woven in hand-tufted technique which takes less time to weave than a hand-knotted carpet. It is cheaper than a hand-knotted carpet. Spring Fling hand-tufted rug is made in pure New Zealand wool and cotton material. It is ideal for a low traffic area as well as a high traffic area.
Read More: PROFESSIONAL CARPET CLEANING SERVICE IN DELHI