Bill Clinton would not have come shopping for a carpet for his daughter, nor would leading US magazine Business week have carried an article on Yak Carpet if it did not spell total quality. Yak is the showroom to be in if one is looking for carpets of all types and in a stunning range of colours. "With over 10,000 carpets of the finest varieties, it has the biggest stock of carpets in India" says the owner Mr. Harsh Talwar with pride.Yak, exports carpets to all parts of the world and their range covers the finest in silk, woollen, old tribals and kelims "with prices much less than most shops because no comission is paid to guides and drivers", adds Mr. Talwar.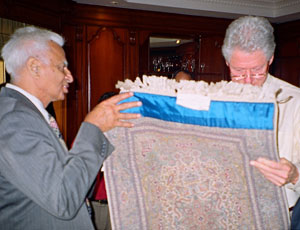 The range is fascinating like Persian carpets from Iran, Afghan carpets, Uzbekistan carpets, Kashmiri carpets and kelims and durries in both cotton and wool which have the best in variety.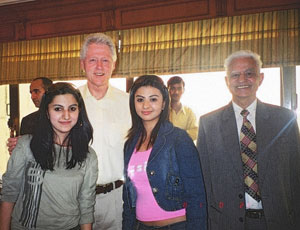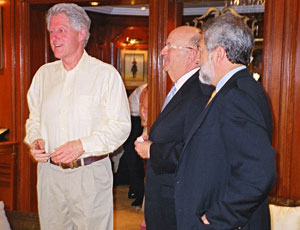 It then is little wonder that Yak Carpet Pvt. Ltd., supplies its carpets to as many as 20 showrooms and shops in Delhi and commands a very satisfied client list that has faith and trust in the products that are supplied to them.
The carpets are supplied to the showroom by contractors who get them made in Kashmir and Uttar Pradesh , the two best hubs of carpet manufacturing, well known for their quality of craftsmanship and designs the world over. All this is done under strict guidelines that are pryovided by Mr. Talwar who has been in the business for a long time.
Yak Carpet Pvt. Ltd., has the best in handmade carpets which are gaining tremendous popularity the world over in spite of the big demand for machine-made carpets. The textures and color range are also of a tremendous variety and quite naturally they have become a hit with foreigners and other discerning buyers who know what quality is all about. One of the other major plus points of the outlet is that there is a guarantee of delivery at ones doorstep. That is one of the reasons that carpets from the outlet go to several corners of the Globe as Mr. Talwar says. And the outlet has an assurance on quality on which there is no compromise. So, if you are in search of a wide range and at the same time colorful and well-designed carpets, then you got to be there.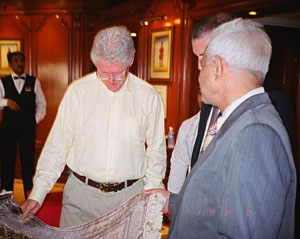 When we later shopped for rugs in Delhi, we compared the prices at Jaipur Carpets with those at Obeetee, a store recommended by the Oberoi Hotel, where we were staying. The price for similar custom-made runners was three times more than we paid. Another lead from Mathur's book was Gulam Mohidin & Son, in a residential neighborhood of Delhi. There, Mohomad Amin, a third-generation rug dealer who runs the enterprise with his daughter Sarvat, rolled out some choice items from his collection of beautiful but threadbare old carpets. They were not for sale — Amin uses them as prototypes for the carpets he has manufactured in Kashmir.
Home is where your heart is. Home is the place where you feel welcome, comfortable, accepted, understood. A beautiful and well decorated home is everybody's dream. And if one is looking for the carpets for the decoration of his/her home, Yak Carpets is the place to be in where you find carpets of all types and a stunning range of colors. Bill Clinton would not have come shopping for a carpet for his daughter, nor would leading US magazine Business week have carried an article on Yak Carpets if it did not spell total quality.