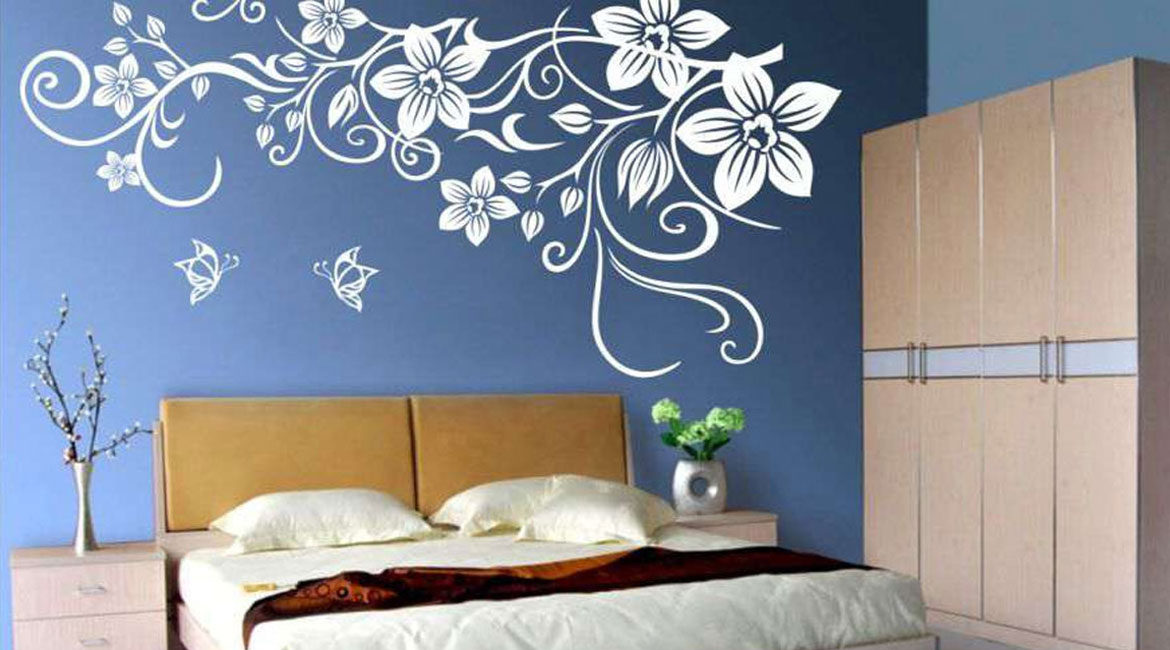 Jun
05
How to decorate the wall of a living room
June 5, 2017
11 Comment(s)
A beautifully decorated room can make you and your family feel more comfortable in front of your guests and relatives. If you have a small living room then don't worry of thinking about it because there are so many ideas and sources which you can use and make your room more beautiful. Here are some easy ideas which shall surely helpful to decorate your wall.
Repaint Your wall: – This is the beginning step for decorating a wall. First, remove all things from the wall and repaint it with bright colors. You can select colors according to their effects. If you have a small room then you can use white color. White color always reflects small spaces like a big space and also reflect heat outside from room. You can also use light blue color for the summer season.
Use wall paintings or canvas paintings: – This is one of the simplest methods for decorating your wall. Buy handmade paintings according to the place. It means first decide the place where you want to hang this painting. If you want to decorate a kid's room then you can use any cartoon type paintings or babies paintings and if you are going to decorate your living room and bedroom then you can use traditional design paintings which include any war, Maharaja's, Queens image etc. If you have a modern home then use abstract design paintings, contemporary design paintings or any nature related paintings.
Create Shelves: – Shelves are available in many patterns and in various sizes in the market. You can buy these online. This is a simple and inexpensive way to decorate a wall. You can put multiple things on your shelves like books, photographs etc.
Add your favorite photographs: – You can go a standard route by hanging small photographs of your family on your wall, or you can also hang a single and large photograph in the center of the sofa. Most of the people love to create their own gallery. So you can make your gallery with your favorite pictures. You can add any memory-related pictures, image of your family or any grid of any trips etc.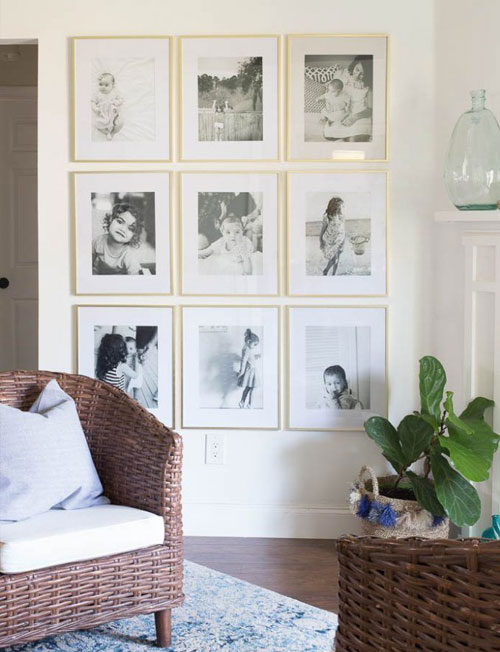 Create some artwork on your wall: – If you are interested in creating any paintings directly on your wall then you can also do this. First, paint your wall and leave it to dry. When wall is completely dried then you can make any paintings on your wall. Create any sceneries related to the beauty of nature like sea, mountains etc.
Add Different size of mirrors: – Use small mirrors for your wall in different sizes such as diamond shape Circular, hexagonal, squares etc and hang it close to your window. So these mirrors absorb the light which comes from the windows and reflects it in the whole room. You can also use a single large mirror in a circular shape and put it behind the furniture.
Use Handmade Silk Carpet:- Carpets are not only used for a floor covering purpose; this is also used for decorating a wall. Traditional silk carpet is the best as a wall hanging. It is subtle and has a very soft touch. You can hang it beside your bed or in your living room. This is very helpful to absorb the unwanted sounds and warm air in summer.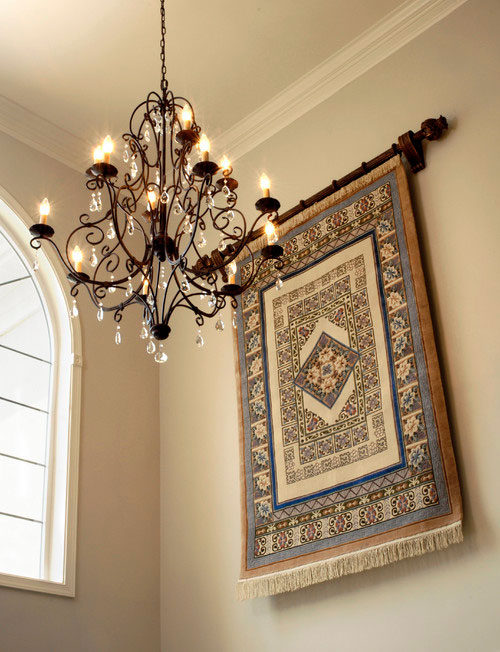 Add Wall Hanging Clock Set: – If you have loved ones in other countries, or if you simply dream of visiting any other places, Decorate your living room by hanging several simple analog clocks in a straight line above your Furniture. Set the clocks to whatever time zone your dream country, and place a small plaque beneath each clock to identify the country that each respective clock belongs to.